The Pontifical Office for Projects has announced the opening of applications for free scholarships offered by the Russian Ministry of Education, to study at Russian universities, for high school or undergraduate degree holders to obtain a higher academic degree (bachelor-graduate-doctorate). : Human Medicine, Medicine Dental, Pharmacy, Engineering and other specialties.
The announcement of the grant issued by the Pontifical Office indicates that the minimum aggregate for high school holders is 80%, noting that the scholarship applicants' papers will be sent to Russia where the Russian Ministry of Education selects the recipients from among the grant applicants..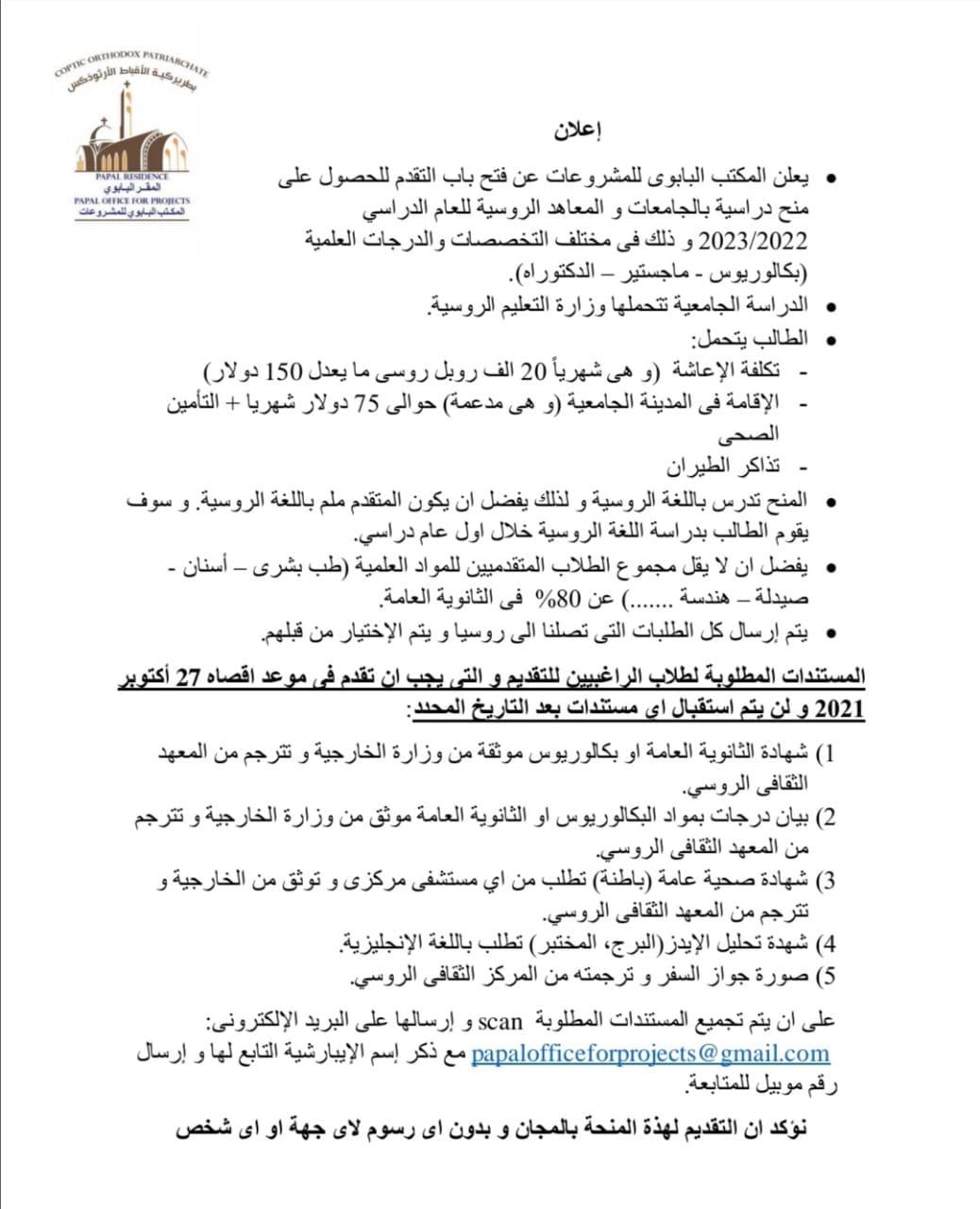 Papal Office Scholarship Announcement
The declaration emphasizes that the application process for grants will be completely free and that there is no fee for any person or entity to apply..
In its announcement, the Pontifical Office for the projects mentioned the e-mail address through which the application will be submitted, which is: [email protected]