Kafr L-Sheikh Governorate has announced a free scholarship for 55 preparatory certificate students who will be enrolled in high school, under the direction of Maj. Gen. Gamal Noor El-Din, Governor of Kafr L-Sheikh, to refine them with the help of a special educational program. Egypt's educational outlook enhances the special abilities and life skills of participating students.
It was attended by Maj. Gen. Gamal Nur El-Din, Governor of Kafr Al-Sheikh, Amr El-Bashbeshi, Deputy Governor of Kafr El-Sheikh, and Maj. Gen. Ashraf Muwafi, Secretary-General of the Governorate, Deputy Hyam. El-Tabbakh, Member of Parliament, and a delegation from the youth and development consultancy Ateja, under the auspices of the Department of Education to present a consultative body for youth and development towards the Bridge Qualifying Grant, supported by the Sawiris Foundation for Social Development.
Kafr El-Sheikh's governor, Maj. Gen. Gamal Nour El-Din, said he appreciated the unity of the state and civil society in building the people to build a generation capable of tackling challenges and building a homeland.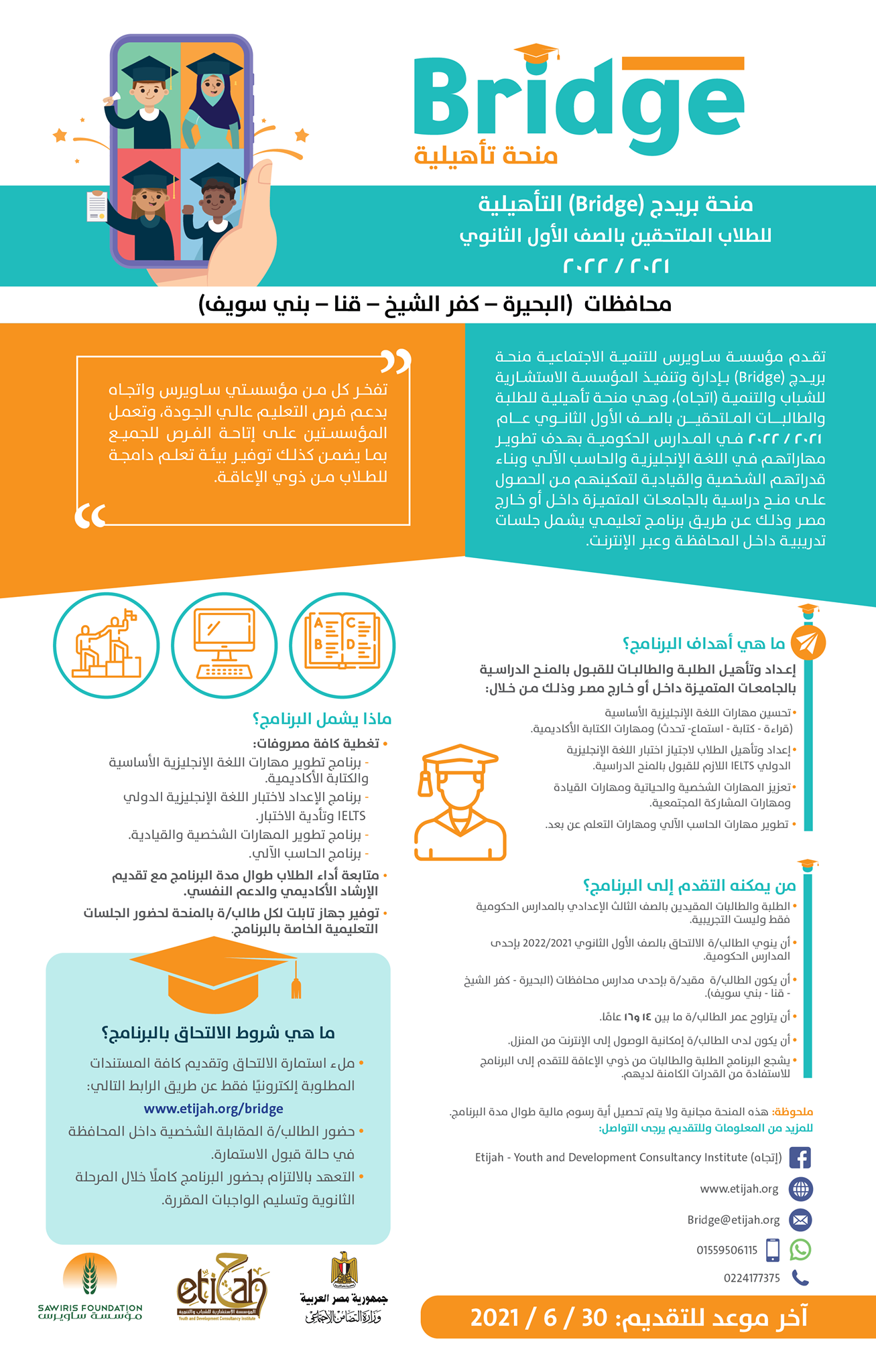 To apply for the scholarship, use the form at the link below