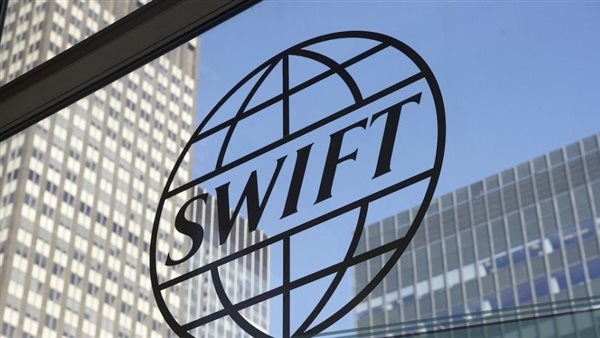 Reports and investigations
Swift – logo

Thousands of Egyptian students studying in Russia live in financial isolation from their families in Egypt, and after Western countries isolated Russia from the Swift network in response to the Russian invasion of Ukraine, parents are unable to send their children tuition or living expenses. This threatens the financial security of the students and weakens them due to their difficult financial situation.
Hannah Goma, 52, a resident of Dakahlia Governorate, whose son Mazen is studying at the Ural University in Yekaterinburg and has been trying to send him money since early March, has not been successful. The Russian-Ukrainian side in late February, which increased the burden on him.
13,000 Egyptians deprived of money
Mazen is one of 12,400 Egyptian students currently studying in Russia, according to the Russian Ministry of Education, according to data released by Russian Ambassador to Egypt Georgi Borisenko.
Parents resort to transferring money to their children through informal networks to transfer money between Egypt and Russia, advertising themselves through Facebook and WhatsApp groups, in return for 1-5% of the total value, while others take advantage. Crisis and cheat families and steal these funds.
Egyptians specializing in studying in Russia
In addition to building and construction, electronics, computer science, and robotics technology, Egyptian students travel to Russia to study medical specialties (primarily human medicine and dentistry), petroleum and natural gas engineering, software engineering, and economics.
Egyptian students enroll in Russian universities and institutes either with paid tuition, or through government scholarships paid annually, as the Russian government has allocated 110 free scholarships to Egypt for the 2022-2023 academic year, and this number may increase to meet demand. For students to study in Russia.
Disruption of Western Union and Bank between Egypt and Russia
Hannah tried to send money to her son Mazen through the Western Union Money Transfer Service around the world, but the company told him they could no longer send money there. In the end, they tell him they can't help him because Russia was disconnected from Swift's service.
SWIFT is the Association for Global Interbank Financial Communications, a secure messaging network to ensure fast payments across borders which has become an essential process for financing world trade. Separating Russia from this network deprives Russian banks of the ability to communicate with other banks internationally, even in friendly countries like China.
Activity of money transfer network between Egypt and Russia
In light of the growing crisis, networks and individuals have been seen sending and receiving money away from public roads and corridors between Russia and Egypt, where one member of the network is inside Egypt and the other is in Russia, receiving people inside Egypt. Money for a mobile network through a wire transfer or bank or electronic wallet, and in return, the person connected to a Russian network pays the equivalent of the Russian ruble amount and transfers it to the person to whom the delivery is requested. , At a rate of 1 to 5% of the total value sent.
Transactions in pounds and rubles and transfers via Vodafone cash
"Cairo24" contacts a network that sends money from Egypt to Russia, a young man living in the town of Mit Ghamr in the Dahlia Governorate, and says he receives money in Egypt in Egyptian pounds and hands it over to his brother. The ruble is equivalent to the person to whom the money will be sent to Russia, either through Sberbank or Tenkova.
He added in Cairo24 that one thousand Egyptian pounds had been transferred to Russia, equivalent to 4,600 rubles. Decided. The month of Ramadan, according to him, is for the pleasure of God.
Scandalous network
There are currently many money transfer networks active between Egypt and Russia, but many of them do not actually send money and deceive parents and guardians with their lack of resources and inability to officially track them. His son in Russia, his money was not returned to him, and the person who sent him the money has disappeared.
Khaled met a man who claimed to be Walid and wrote his name in Russian on Facebook that Khaled was not fluent, and he agreed to send his son to Russia for মিশ 5,000 in exchange for 200 Egyptian pounds. As a commission, and he actually sent money through Vodafone Cash, but in the end he created a Facebook block for her and Khaled was unable to track her.
Khaled Mustafa, 48, an engineer who lives in the Giza governorate, said his son needed a large sum, but he did not send all, but now he is more confused than he is, because he does not know how to send money abroad to his son, and he knows Not how his son will cope with the crisis of lack of money.
Many money transfer networks between Egypt and Russia were active last month through social networking sites, especially Facebook and WhatsApp applications, and their activity is expected to increase in the future in light of the continuation of the Russia-Ukraine war and the growing Russians. -Western conflict, which extends the work of these networks.
The law criminalizes money transfers outside official outlets
And the Central Bank has imposed fines for transacting foreign currency outside of authorized banks or authorities, or for transferring funds without a license, and Article 233 states that he will be punished with imprisonment. A fine of not less than three years and not more than ten years and not less than one million pounds. This is not more than the five million Egyptian pounds or the financial value of the offense, whichever is greater, anyone who transacts foreign currency outside of the authorized bank or authority authorized to do so, or engages in money transfer activities without a license in accordance with the text of section (209) of this Act.
Anyone who violates any of the provisions of this Act (214 and 215) (214 and 215) shall be punished with a fine not less than six months and not more than three years and a fine not exceeding one million pounds and a fine not exceeding five million. Pounds, or these two fines.
Article 214 states that banks may conduct all foreign exchange activities, including deposit taking, transactions and transfers in and out of the country, including the management and cover of their foreign exchange balances. Measures will be taken whatever is deemed suitable for transactions including bank closure. From foreign exchange transactions for a period not exceeding one year.
According to Article 215, banks, exchange companies and agencies authorized to conduct foreign exchange transactions must provide the Central Bank with information on the foreign exchange activities they conduct, either for their own account or for someone else's account. The Central Bank monitors the implementation of foreign exchange activities in accordance with the provisions of this Act and the regulations and decisions issued for its implementation.